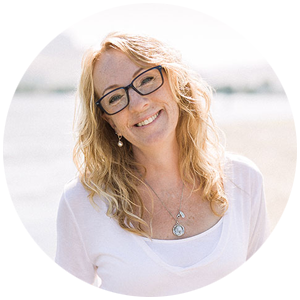 ---
Hello
---
Meet Janet

As a teenager, my goal was to simply survive. I rarely felt connected to my family, I constantly questioned my worth, my friendships. I was horribly bullied in elementary school and the first 3 years of high school. As a result, I struggled with my self-esteem, my self-image and my confidence. I thought about suicide and I couldn't shut off my brain. That broken record that played the same sad & self-defeating tune. I was the Master of Disguise, as even my closest friends did not know how unhappy I really was.

In my teens and into my young adulthood, the outside world knew me as the funny, crazy, energetic, always smiling bubbly girl who was an amazing listener, the best secret keeper and the tell anything too friend. I felt I was living a lie. I learned to be a good listener because I wanted that for myself. I learned to be funny and bubbly, as this was my coping tool to help me feel safe. You couldn't share anything that was too shocking because I lived a life that was shocking.

I suffered unimaginable abuses, bullying and neglect. I kept it to myself.
I felt alone, afraid, confused and often invisible. I kept it to myself.
I didn't trust others or myself and was the perfect people pleaser.


THEN, one day I decided to talk to someone. I reached out.
I found a counselor I felt connected to.

I shared my deepest darkest secrets for the first time and felt heard.

From that point on, I knew what I wanted to do with my life.

As a wife of over 20 years, a mother of two teens, and as my own authentic person and counselor, I know that things can happen at all stages of our lives and at multiple levels and that every situation is unique to us alone. Circumstances that can challenge how we think, how we perceive, how we believe and how we respond. I have a passion for people. I am one of those individuals who is constantly curious, constantly learning and constantly wanting to make a difference. I believe that every person is important and believe they have the right to feel this way. To feel appreciated and accepted no matter your age, culture, background, economic status or faith.

I believe in the power of tears and fears, challenge and change, overcoming and becoming, struggles and solutions. I believe in the power of humour and believe the ability to laugh is a big part of being healthy and cultivating feelings towards joy.

I hope you will find me to be knowledgeable, caring and accepting of all that makes you who you are.

I provide a direct yet empathic and caring approach. I believe the power of working together, a focus on moving forward to a place of balance & resiliency, confidence and fulfillment and yes, even celebrating your sense of humour because laughter is good therapy.

As like most people, I have experienced my share of trauma, shock, anxiety, self-doubt and life challenges. Life is messy. I have not always handled difficult situations with grace. I have not always had the tools to move forward. With life and all it's vast opportunities for learning and growth, I can say with positive reflection, that armed with new knowledge, our struggles can shape us into stronger, more resilient individuals.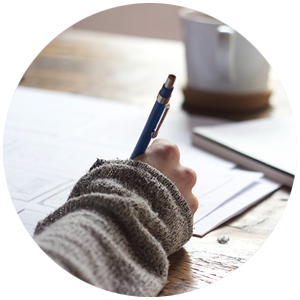 ---
Education
---
I hold a Diploma with a focus on "Core Competency" Training in Applied Counselling Psychology with KCPC, The Kelowna College of Professional Counsellors, and bring a multitude of Life Experience in which adds to the depth of empathic understanding and a respectful counselling approach.

My professional designation is RTC, Registered Therapeutic Counsellor. I am a registered member with ACCT – the Association of Cooperative Counselling Therapists of Canada. I have worked in various facilitation and counselling capacities within different agencies and organizations in Saskatchewan, Alberta and Northern BC.