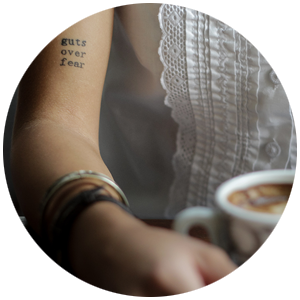 ---
Parents
---
Adolescence is a time of profound change and increasing stress.
The competitive realities of life can leave many teens and parents feeling there is no room for error, resulting in tremendous pressure (both internally and externally) to achieve and succeed socially, academically, and in countless extracurriculars. Ideas and identity can be both more fluid and fixed, increasing the need for self-awareness, self-acceptance, self-care, and interpersonal skills. Teens often tell me that they live multiple lives- one with family, one with friends, one online, and one when they are alone. It can be hard to navigate all their different settings while developing an integrated sense of self. This becomes even more challenging if they are experiencing anxiety, depression, problems with peers, grief, self-harming behaviors, mood swings, and problems communicating with family. Having an independent and skilled clinician to unpack, process, and learn to more skillfully respond to these challenges can be incredibly helpful.

I genuinely enjoy working with adolescents and have extensive experience supporting them on a variety of issues, including:

anxiety and depression
trauma or abuse history
problems with peers
test anxiety
ADHD and executive functioning struggles
self-harming behaviors
grief and loss
Technology addiction
life transitions (moves, family changes, college selection, etc.)

Parenting, whether very young children or teenagers launching into adulthood, is filled with intense joys and profound struggles. We desperately want to keep our children safe while being tasked with preparing them to be successful and independent adults. Frequently, we enter parenthood with a clear idea of how we will parent and then find that daily demands or the unique needs of a child make it difficult to parent in a way that feels authentic and positive. While I view parenting as a life-long relationship rather than a specific skill to be learned, that doesn't mean that we can't benefit from adopting new methods of connecting with and responding to our children.

Being a parent of two teens, and a long time group facilitator on Active Listening and Effective Communication, I partner with Parents in PSS (Parent Support Sessions) to explore ways to get reconnected or better connected with your teen.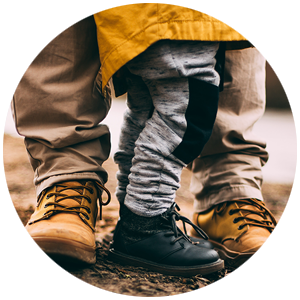 ---
---
Whether your problems are big or small, Clarity can assist in exploring the skills to help you and your family be happier
Some problems you may identify with your teen are:

aggressive with peers or others
sad, crying a lot
excessive worry or anxiety
emotions are constantly up and down and often extreme
problems at school
appears withdrawn
sleeping problems or nightmares
eating problems
rebelling behaviours
bullying or being bullied
socially isolated from peers
excessive conflict with siblings
difficulty adjusting to your separation or divorce

Any of the above problems can be challenging to resolve as a parent. Some Clarity Counselling options for you are:

Parent Counselling sessions; I will ensure you feel heard. We can explore tools to help you navigate and cope with the emotions and challenges you are facing as a parent.
PSS-Parent Support Sessions; These are Tools Based Collaborative sessions to help you identify where you can best support your teen by discovering what makes your Teen Tick.
Parent Support Session: An opportunity to discuss parent-child challenges while exploring and learning empirically researched and proven techniques and tools for parents such as; Active Listening, Effective Communication, Delayed Affirmation, Natural Consequences, Connection before Correction, Healthy Boundaries, as well as Expectations, Accountability and Connectivity principals.

Tools learned in one or more Parent Support Sessions are designed to be informative and focused so that tools can be applied immediately to your Parent-Teen relationship and/or family.


With Clarity, your family can have more peace and harmony.

Low Self-Esteem is known to cause Stress & Anxiety. Clarity can help with that.
ANXIETYBC FACTS:

Approximately 1% of adolescents will have GAD (General Anxiety Disorder) in any given year
Girls are twice as more likely to have GAD than boys
Left untreated GAD is unlikely to lessen or go away, and as children mature into adulthood, GAD can create moderate to severe impairment in life functioning

Low self-esteem can show up in many ways:

Poor relationships
A constant need for validation and recognition
Feeling worthy only when in a relationship
Difficulty at work
Lack of purpose and direction
Eating disorders
Poor health
Self neglect
Emotional sensitivity
Perfectionism
Self doubt
Depression
Anxiety
Pessimism
Success driven
Arrogance
Suicide and suicidal ideation


I will work with you to get clarity on where you can support your teen as well as yourself. I guarantee that when you start to see the results that even the smallest of steps can produce, your teen will start to feel excited with a new sense of confidence. As a parent, you will benefit from this new found confidence as well. You'll be inspired with the progress and realize that new outcome are possible.