---
Seeking Clarity. Finding Balance. Achieving Wellness
My experience working with Janet has been incredibly rewarding. Janet treated our session with respect and understanding by creating a non-judgmental environment, and helped to make sense of what seemed like chaos. We were able to build a trusting relationship with ease and she provided me with the tools to work on the precise problem I was having. As an added bonus, it helped that Janet has a light hearted and appropriate sense of humor.

Janet was a source of comfort & healing in my time dealing with alcoholism. As a mother, dealing with addiction, the immense sense of shame & stigma that seemed too heavy a burden for me to bear, then Janet provided hope & helped me realize my own worth & strength during my darkest hour. Janet's way of providing the insight I needed helped me take that leap of faith to get better & onto a brighter future. If you are struggling, and need someone along side you when your world has become small, this woman with her professionalism, caring nature and sense of humor, will be your biggest blessing

Janet was extremely easy to open up to, and showed a great level of empathy during our session together. She made me feel like my problem was her only concern in the world, and I felt that she truly cared about what I had to say. She approached the subject gently, allowing me to direct where the conversation would go, yet still interjected appropriate questions along the way. I am grateful to have had someone like her to discuss my problem with, as I have never really spoken about the subject with anyone else. She made me feel comfortable, and showed a level of professionalism that I truly appreciate.

Janet's loving heart, perspective and insight is encouraging, inspiring and thought provoking on a deep, life changing – life moving level. She is a supportive, non-judgmental listener, encourager and, I believe, wholeheartedly wants everything good in her client's lives.

I had become disillusioned with life and needed help finding my way to 'a better place'. Janet listened, asked pointed, insightful questions and had me reflect on the many aspects of what I spoke of as problems. Through our sessions and the 'homework' I have done, I have been able to change my point of view. Janet is professional and patient, easy to talk to and has a very uplifting nature. It has been wonderful having her 'on my team'
---
Hello
---
Welcome to Clarity Counselling, my name is Janet Holyk, and I am a Registered Therapeutic Counselor in Smithers, BC.
Sometimes life presents us with difficulties that are tough to manage or resolve on our own. Sometimes we need to ask for help in order to find Clarity to move forward.

One of the most important and beautiful qualities of life is to be understood.
We are by nature, complicated beings with a lifetime of stories and experiences.

Perhaps today is the day that you decide to take that first brave step towards discovering the stronger you.

I provide in-person counselling in Smithers as well as Skype and Telephone Counselling throughout BC.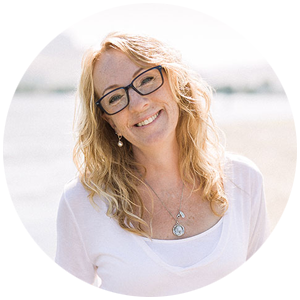 ---
Conveniently located at: Trillium Integrative Health Centre 3876 Broadway Ave
Smithers, BC V0J 2N3

Mailing Address:
Box 2843
Smithers, BC V0J 2N0

Book a 25 Minute Free Consultation
---
---